Island Activities
Lummi Island is located in the archipelago that includes the San Juan Islands and the Gulf Islands in the Salish Sea, the waters off the coasts of the Pacific Northwest and southwest Canada. A region marked by mountains, rivers and lakes and populated by salmon and orca, the is no shortage of pastimes to hold your interest. Get in touch with us for more information or follow their specific links to book any of the following activities.
Be sure to visit the island's official site for more great things to do!
Kayaking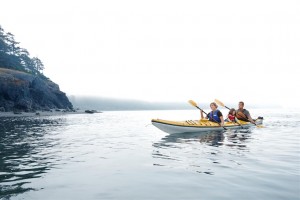 by Moondance Sea Kayak
WILD FORAGING EDUCATIONAL TOUR
Includes: Basic Kayak Instruction, Wild Foraging and Sea kayak Guide, Boats, all Kayak Gear (pfd, paddle, spray skirt, dry bag for personal gear), a spray jacket if needed, a lunch (including one wild foraged snack), Pac NW Wild Foraging Education and Handouts (developed by Jenny Hahn).
SEA KAYAK FOCUSED TOUR
Includes: Basic Kayak Instruction, Sea Kayak Guide, Boats, all Kayak Gear (pfd, paddle, spray skirt, dry bag for personal gear), a spray jacket if needed, and lunch.
Contact Moondance Sea Kayak for availability and to set up your trip!
Boating, Whale Watching, Fishing, and Crabbing

WHALE WATCHING
See Orcas and Gray Whales in their natural habitat with a whale watching tour by Outer Island Excursions. Sign up for one of their Orca Whale and Wildlife trips, which can pick you up right in front of the Willows Inn on Lummi Island, and be prepared for an amazing experience. Outer Island Expeditions' boats can handle up to 40 people while also boasting the highest sighting rating of any company in the San Juans for both spring Gray Whale and summer Orca sightings. In fact, they spot Orcas or Gray Whales on almost 95% of their trips. In addition to whale watching, the company also offers chartered trips for fishing or island cruising.

FISHING & CRABBING
Outer Island Excursions offers a variety of custom charter experiences.  Start the tour setting out in search for Orcas (Killer Whales), Humpback Whales, Gray Whales, Minke Whales, dolphins, porpoises, eagles, seals, sea lions, and more. After enjoying whales and wildlife, head to target fishing areas in search of Halibut, Lingcod, Flounder, Kelp Greenling, and whatever fish are in season.  Or spend the afternoon catching Dungeness Crab and exploring the islands, then finish the day with dinner on a remote beach eating your catch of the day!

ISLAND HOPPING & LIGHTHOUSES
Outer Island Excursions offers a fast, safe, and comfortable means of travel between the San Juan Islands. Trips can be scheduled on a custom basis to many destinations. For the convenience of our guests, make a stop right at Sunset Beach in front of the Inn. Contact Outer Island Excursions for rates and reservations.
Hiking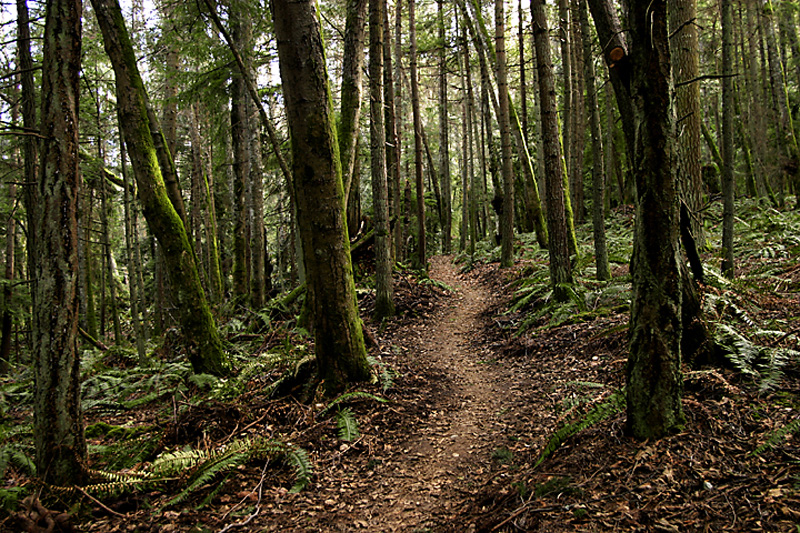 Guests of Willows Inn are encouraged to enjoy the Lummi Island Heritage Trust's three nature preserves.  Each area features hiking and walking trails that are open to the public during daytime hours. While leashed dogs may be walked in the Curry and Otto Preserves, no bicycles are allowed in any of the locations.
The Heritage Trust is a non-profit organization dedicated to conserving the islands forests, farmland, open spaces, and undeveloped shorelines, and we encourage all guests to visit their resource center at the Otto Preserve to learn about the vicinity and the trust's work.
Artists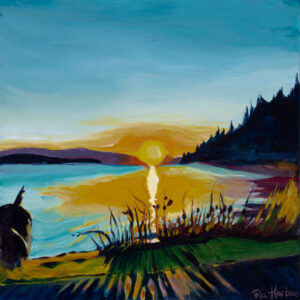 The Willows Inn features beautiful art from local artists like Ann Morris and Denise Snyder.
You can explore this island site for more information about these and other talented island artists.